Save Energy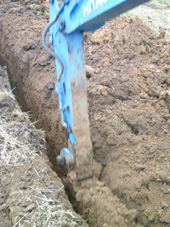 About Us
ET Clark was established in 1975 by Edward (Ted) Clark. A plumbing and heating firm that has gone from strength to strength in both the domestic and commercial sectors thanks to all of the hard work of Ted and later his son Steven.
Our customer care and returning service have meant that our business is mainly generated by recommendations from satisfied customers, giving them the confidence to recommend us to their friends and family and some of those customers have been with us since the very beginning!
We have looked after our customers for many years catering to their every need and we still continue to do so. We deal with all plumbing and heating needs from tap washers to complete heating and hot water systems.
A truly family run business that from 1985 Ted's son Steven joined and from 2010, as with all business paperwork demands, Hayley (Ted's daughter) now runs the office side of the operation and Steven's wife Sam runs the accounts.
We are a company that doesn't stand still; we constantly upgrade our services to reflect what the customer requires.
With public demand growing for ever cleaner more efficient and sustainable ways to meet our heating and hot water needs, ET Clark branched out into the renewables sector. With our team being fully qualified we can offer our customers a dedicated, knowledgeable and friendly service when considering the possibility of using solar thermal, air and ground source heat pumps and biomass options.
Our dedicated team has vast experience in all plumbing and heating matters and are committed to seeing a job done and done well.